October 25, 2017, Vancouver, BC, Canada – Knight Piésold was recognized with an Award of Excellence and the "Tree for Life Award" for the Box Canyon Hydroelectric Project at the 2017 Canadian Consulting Engineering Awards gala, held on October 24, 2017 at the Westin Ottawa. The annual event is jointly organized by the Association of Consulting Engineering Companies Canada (ACEC) and Canadian Consulting Engineer (CCE) magazine and recognizes leading-edge projects from Canadian consulting engineers.
In addition to being awarded an Award of Excellence in the Natural Resources, Mining, Industry and Energy category, Knight Piésold claimed the Tree for Life Award, "presented to the project that best demonstrates outstanding environmental stewardship, for the Box Canyon Hydroelectric Project in B.C. With nine intake structures on different creeks and tributaries all feeding into a single high-pressure penstock, this was an extremely complex hydroelectric design."
ACEC presented 20 projects with awards of excellence, and out of those projects five were recognized with Special Achievement Awards.
ACEC President and CEO John Gamble told CCE Magazine, "These awards not only provide the opportunity to recognize the valuable contributions that consulting engineers make to our local communities, they showcase these outstanding achievements on a national stage. They bring focus to the important role that these projects, and consulting engineers in general, have on the social, economic and environmental quality of life of all Canadians."
The Box Canyon Hydroelectric Project is a 16 MW facility located in the McNab Creek watershed in Howe Sound, BC. Knight Piésold assisted the owner, Box Canyon Hydro Corp. (a subsidiary of Elemental Energy Inc.), with concept development, optimization studies, environmental assessment, and permitting, that continued through to detailed design and operational monitoring.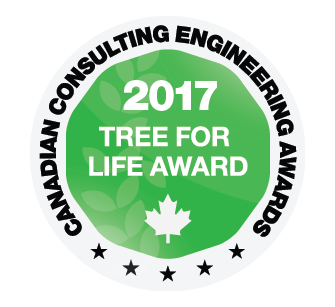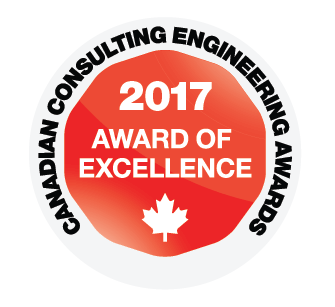 Photo and video courtesy of ACEC