Heading into the 1980s, Bruce Knight saw yet another opportunity to expand the Knight Piésold brand into an important geographic market. The relatively young and growing Knight Piésold Canada operation was having success with Sonora Gold, a mining client with a gold project in Jamestown, California. Under Knight's leadership, Knight Piésold started assessing opening a practice in the USA. During a visit to South Africa in 1984, Knight approached Don East and told him about the company's plans to get a foothold in the USA.
East had started with Watermeyer, Legge, Piésold and Uhlmann (WLPU) in 1975, after managing Civilab, a geotechnical and materials testing laboratory in South Africa partially owned by WLPU. He became a partner in 1979 and was heavily involved in industrial and mining projects, as well as taking the role of the company's resident pilot, flying staff to remote sites. East was immediately interested in the opportunity and moved from South Africa to open Knight Piésold and Co. (Knight Piésold USA) in July 1985 at its first office at 1600 Stout Street, Denver, Colorado. Denver was selected because of its significance as a corporate center of mining in the US. It was also considered to be a great place to live, with several top university programs in the area and thus a good place to recruit talented engineers and scientists.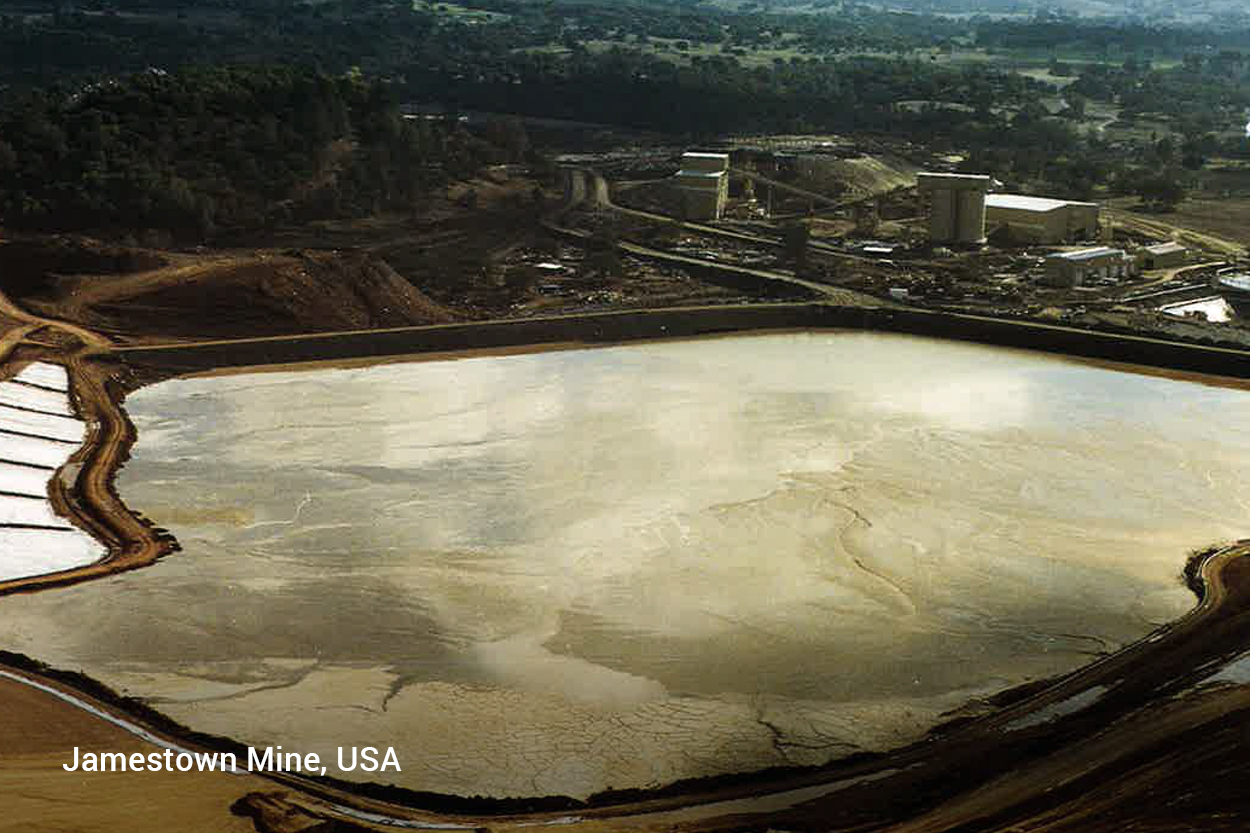 Aside from the Jamestown project in California and a few small projects in Nevada, Knight Piésold was not well known in the US, and East had the challenge of growing a new company in a very competitive engineering market dominated by some large, well-known engineering firms. He immediately started marketing to new clients, leveraging off the good work of the Vancouver office in the mine tailings business. This effort led to an important relationship with Newmont, a leading global mining company established in 1921, the same year as Knight Piésold. Newmont had only modest operations in Nevada at the time, but this was about to change with the discovery of its Gold Quarry mine in Carlin in the early 1980s, which would be the first of many large, world-class mines to follow.
Newmont was, and still is, one of the largest gold mining companies in the world, headquartered at that time in New York. After East's visit with Newmont's vice president of engineering, followed by visits to their offices in Tucson, Arizona and Elko, Nevada, Knight Piésold USA was put on the bid list for a new tailings facility at their Mill 1 location in Nevada. East proposed an alternative to the plan that involved expanding the life of the existing facility there using the subaerial technique developed by Knight Piésold for the Jamestown and Key Lake tailings facilities. With this innovative approach, Knight Piésold USA won the job, beginning a long-standing relationship with Newmont and putting the Denver office on the map. In 1988, Newmont moved their corporate office from New York to Denver, which provided further opportunities for Knight Piésold to build on its successful work for the company. Through these efforts and a focus on client satisfaction, the small but growing US operation expanded significantly with additional projects in Nevada and later to sites outside the US.
In January 1989, Newmont's vice president of operations visited the Denver office with a request to review the Mill 4 tailings facility design, prepared by the largest engineering and construction company in the US at that time. He asked whether Knight Piésold USA could improve on the design, reduce the construction cost, and see the facility permitted and under construction by July of the same year. By today's standards, a six-month design, permitting, and construction schedule would be unthinkable, but things were different then. Knight Piésold's redesign improved the storage capacity and significantly reduced the required capital expenditures. The contractor completed the final crest of the starter dam on the day the mill started producing tailings. This led to Knight Piésold being assigned as the engineer of record to a number of new, large tailings facilities and heap leach pads for Newmont in Nevada such as the Mill 2, 3, 4 and 5/6 tailings facilities and the Gold Quarry heap leach pad around Carlin. Newmont and Knight Piésold both experienced rapid growth through this time period.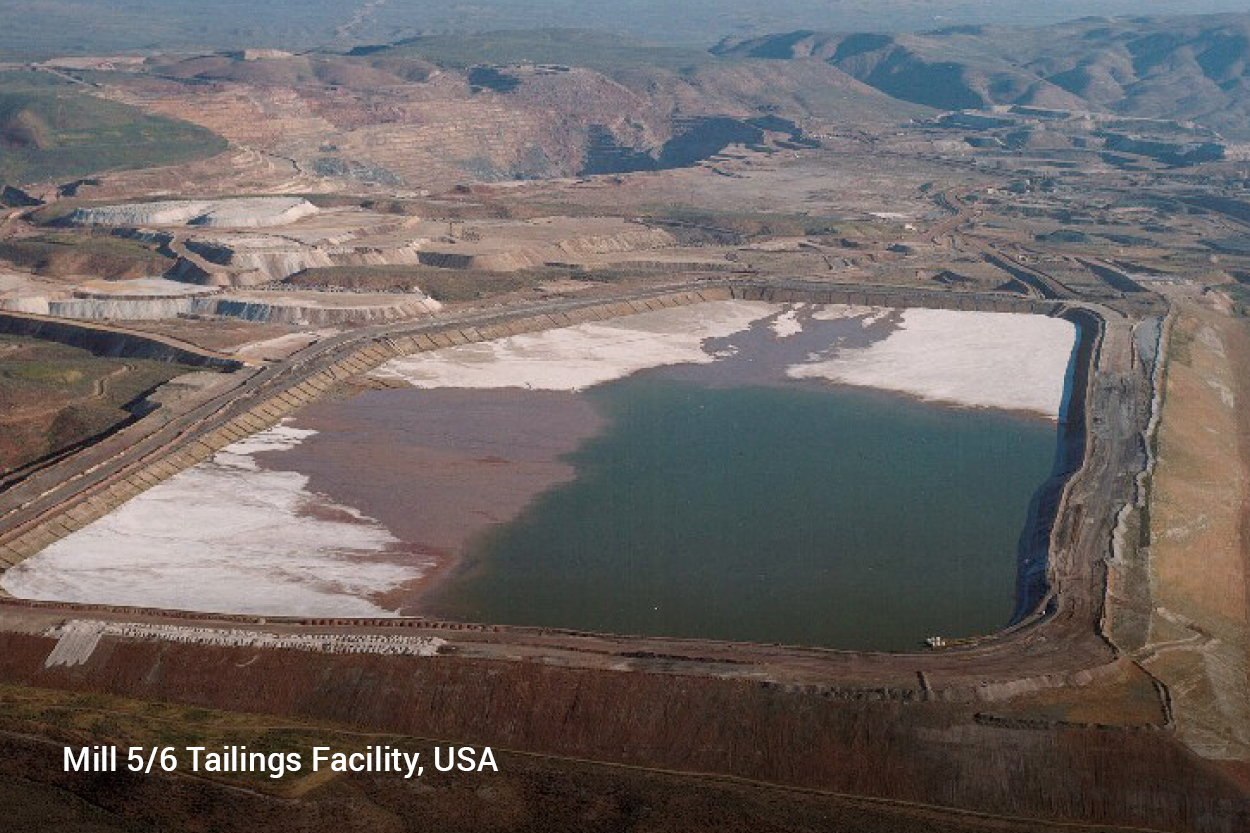 The Newmont operations were located near Barrick's Goldstrike mine in Nevada, and the successful operation of the Newmont facilities led to an opportunity for Knight Piésold USA to design and help operate Barrick's new North Block tailings facility, which was to serve their rapidly expanding Goldstrike operation, as well as the new Meikle underground mine. This was Barrick's foray into the big leagues in mining, where they remain today, and was Knight Piésold's first assignment with Barrick. North Block was to be a very large facility and owing to the need to quickly staff the project, Tom Kerr was seconded from the Vancouver office to lead the design effort. Guy Lansdown, who had just joined Knight Piésold USA and would subsequently become a senior operations manager at Newmont, managed the work, and Paul Heward, who managed the Elko office at the time, headed up the construction oversight. The North Block tailings facility was the largest of its type in Nevada at that time and incorporated a geomembrane liner within the basin and an innovative drainage blanket beneath the area of the pond to ensure minimum water pressure on the liner. The facility continues to operate successfully to this day.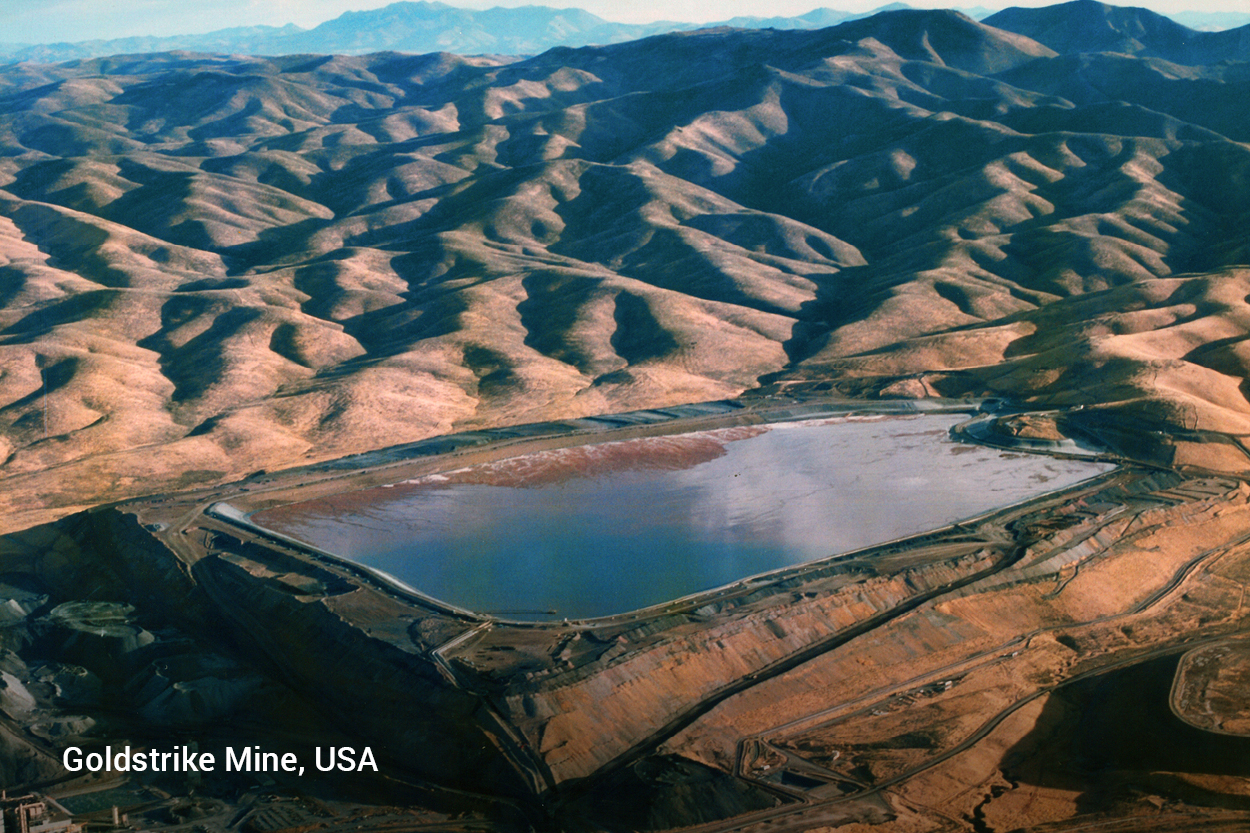 The year 1989 saw Knight Piésold USA expand to provide environmental engineering services after East met Barb Filas, a mining engineer who was at that time the environmental coordinator for Atlas Minerals' Gold Bar mine near Eureka, Nevada. Royal Gold, through its subsidiary Denver Mining Finance, had expressed interest in joining forces with Knight Piésold to create an environmental consultancy, which provided the opportunity to hire Filas. In mid-1989, John Gormley, a leader in environmental engineering in the US, accepted an offer to sell his company, Gormley Consultants, to form Denver Knight Piésold Environmental Consultants Inc., a 50-50 joint venture between Knight Piésold and Denver Mining Finance with Gormley at the helm. By the early 1990s, Knight Piésold gained 100% ownership of the joint venture and merged it into Knight Piésold USA, with Gormley becoming a senior partner in Knight Piésold USA. Gormley and Filas were key to the early growth and success of the environmental business.
With its newly formed environmental capacity, Knight Piésold USA started out doing mostly permitting work associated with its engineering projects in the western USA, but soon became an internationally recognized expert in the ESG (environmental, social and governance) aspects of mining. Public disclosure of Knight Piésold USA's superior work products that were prepared to satisfy host country, International Finance Corporation (World Bank), and Equator Principles expectations elevated the company's presence and reputation in the international mining sector decades before ESG became a "buzzword" in the marketplace. Knight Piésold USA continues to provide high-quality ESG services to its clients worldwide. Also in 1989, the company's continued drive for engineering excellence led to opening an advanced geotechnical laboratory in Denver. East, with his laboratory background in South Africa, led this effort but soon handed the keys to Sam Bush and later to Jane Bruce, who both remain influential in its operations today (Bruce is the current manager). Many Knight Piésold engineers around the world would come to rely on the excellent and timely work by the laboratory team and still do.
In the early 1990s, very large-scale heap leach projects began to be developed in the mining industry. Based on the good results that Knight Piésold USA had achieved in Nevada, Newmont invited the company to undertake the engineering of the pads and ponds for the Yanacocha project in Peru, which would become one of the largest gold mines in the world. Knight Piésold USA's workload there expanded rapidly, and it became obvious that extensive in-country support would be needed, leading to the establishment of Knight Piésold Consultores S.A. (Knight Piésold Peru). As operations at Yanacocha expanded, heap leaching led to milling and the need for tailings storage. Knight Piésold USA and Knight Piésold Peru, working closely with Newmont, would devise a unique tailings storage facility—the first of its kind in the world—that was completely contained within a heap leach pad. Yanacocha remains a showcase project characterized by a strong partnership among Newmont, Knight Piésold USA and Knight Piésold Peru. Knight Piésold continues to support this important project to this day. The work at Yanacocha, as well as other mines in Peru, led to the hiring of Mario Villavisencio and Gilberto Dominguez, and later Guillermo Barreda, who all remain in key roles with the company today.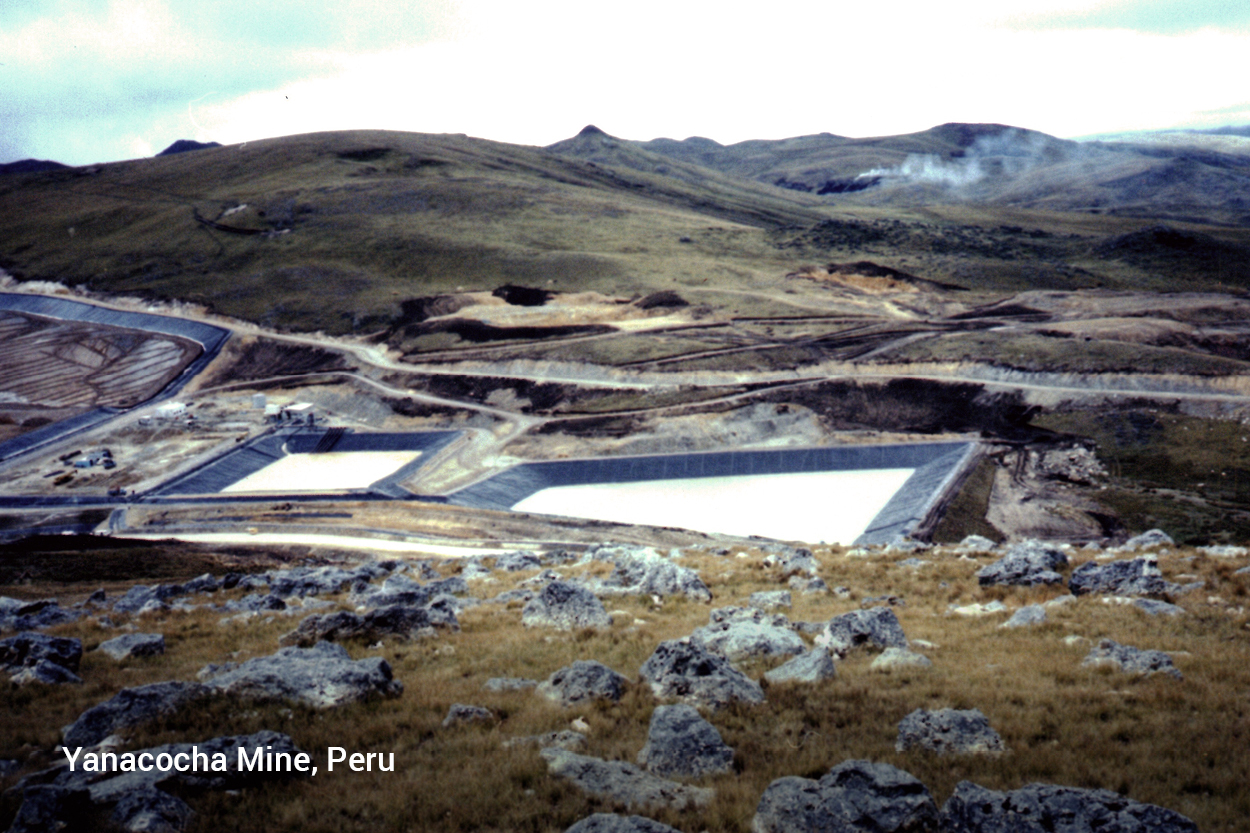 In the early 2000s, East retired from the company, and Filas took over the role as president of Knight Piésold USA, also becoming the first woman to be appointed to the Knight Piésold board of directors. The restructuring of the Knight Piésold global group in 1999 was particularly hard on Knight Piésold USA, and Kerr, who was leading the North Bay office at the time and had continued to support US projects since the North Block success, was asked if he would join the US practice to rebuild the engineering group. He agreed and by 2005, with hard work, a focus on technical excellence and client service, and a strong sense of teamwork within the group, Knight Piésold USA rebuilt its momentum under the leadership of Filas and Kerr.
After many years of providing successful leadership, Filas left the company in 2009 to join a mining company, and Kerr assumed the role of president, also replacing Filas on the global board of directors. Under Kerr's leadership, Knight Piésold USA continued to grow and strengthen with strong technical capabilities, a drive to be even more innovative, and a relentless focus on both client and staff satisfaction. Kerr initiated Knight Piésold USA's expansion into the hydropower and renewable energy market. In addition, the mining team was further expanded to form the next generation of technical and business leaders. Kerr continued providing excellent leadership to Knight Piésold USA through 2017, after which he handed the reins of Knight Piésold USA to Paul Ridlen. He continued to serve on the board of directors through the end of 2019, at which time he stepped down from the board and returned to Canada, where he remains working at the Vancouver office as a principal engineer and consultant. Ridlen took over Kerr's role on the board of directors in January 2020.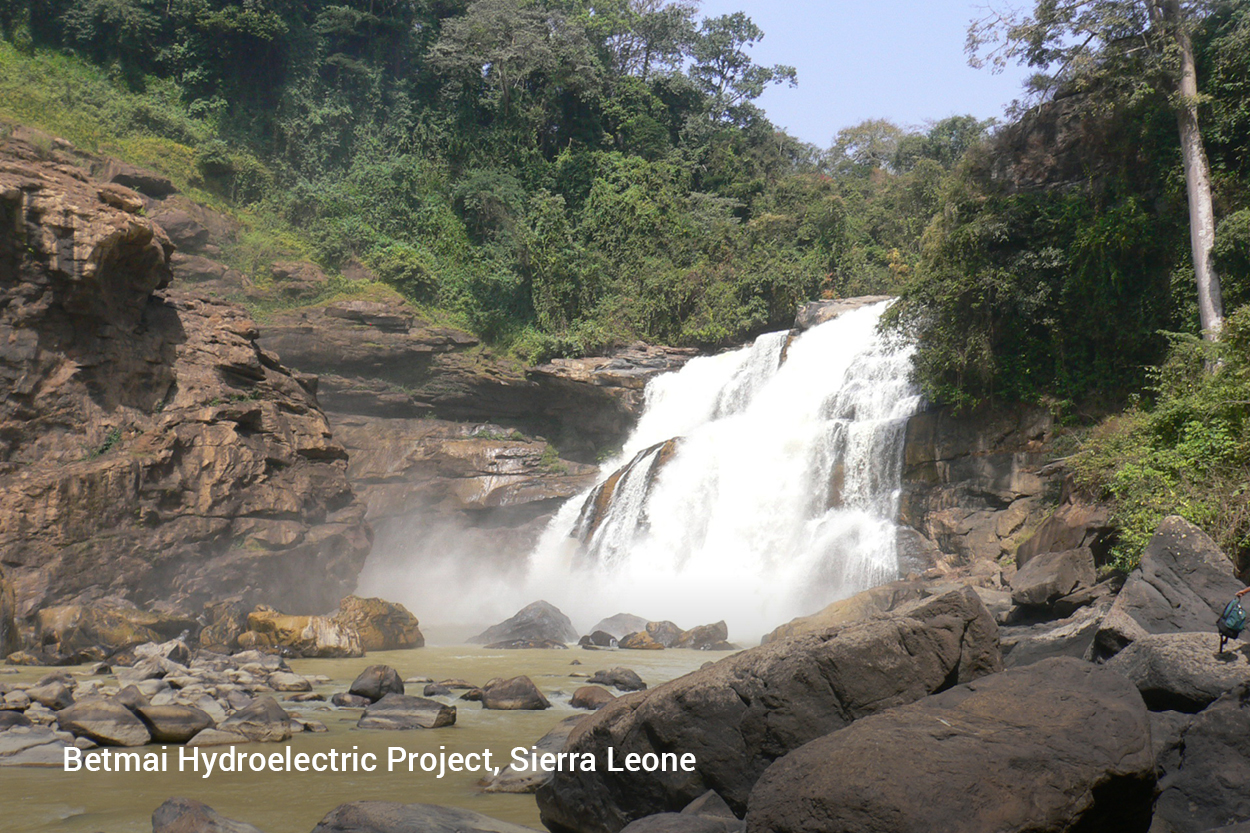 Leveraging technical excellence, creative problem solving, and good customer service led to other growth opportunities originating from Knight Piésold's US-based practice. Knight Piésold USA had become the engineer of record for the Fort Knox mine tailings facility in Alaska in the mid-1990s as development of this mine commenced under the ownership of Amax Gold. Fort Knox was a challenging project due to its cold region setting, high seismic environment and its eventual significance as the largest dam in Alaska. Knight Piésold USA led several technical innovations at the Fort Knox facility and remains its engineer of record today, now under the ownership of Kinross Gold Corporation. With the company's ongoing work at Fort Knox, a strong relationship developed with Kinross Gold Corporation, which led to an expansion of work by Knight Piésold USA at several facilities around the world, including Kinross' Round Mountain (Nevada, USA), Paracatu (Brazil), La Coipa (Chile), Tasiast (Mauritania), and Chirano (Ghana) operations. In particular, Paracatu played a key role in further expanding the reach of Knight Piésold within the global mining market.
Paracatu is another world-class gold mining operation with two of the largest tailings dams in Brazil. Knight Piésold USA's work began there in 2013 when Kerr was asked to review the Eustaquio tailings facility to identify potential optimizations and improvements. This ultimately led to assuming the engineer of record role on the Eustaquio facility and the opening of a small project office in the town of Paracatu. Over the next few years, Knight Piésold also assumed engineer of record responsibility for the original Santo Antônio dam and further expanded its services through the mine operation. In 2019, Knight Piésold USA established the Belo Horizonte office and hired Gustavo Vianna to join the growing staff to continue supporting Kinross and other key clients in Brazil. Paracatu remains a model to the country of Brazil and beyond in safe and effective design, construction, and operation in a time when notable failures at other facilities in Brazil have shaken the global mining community.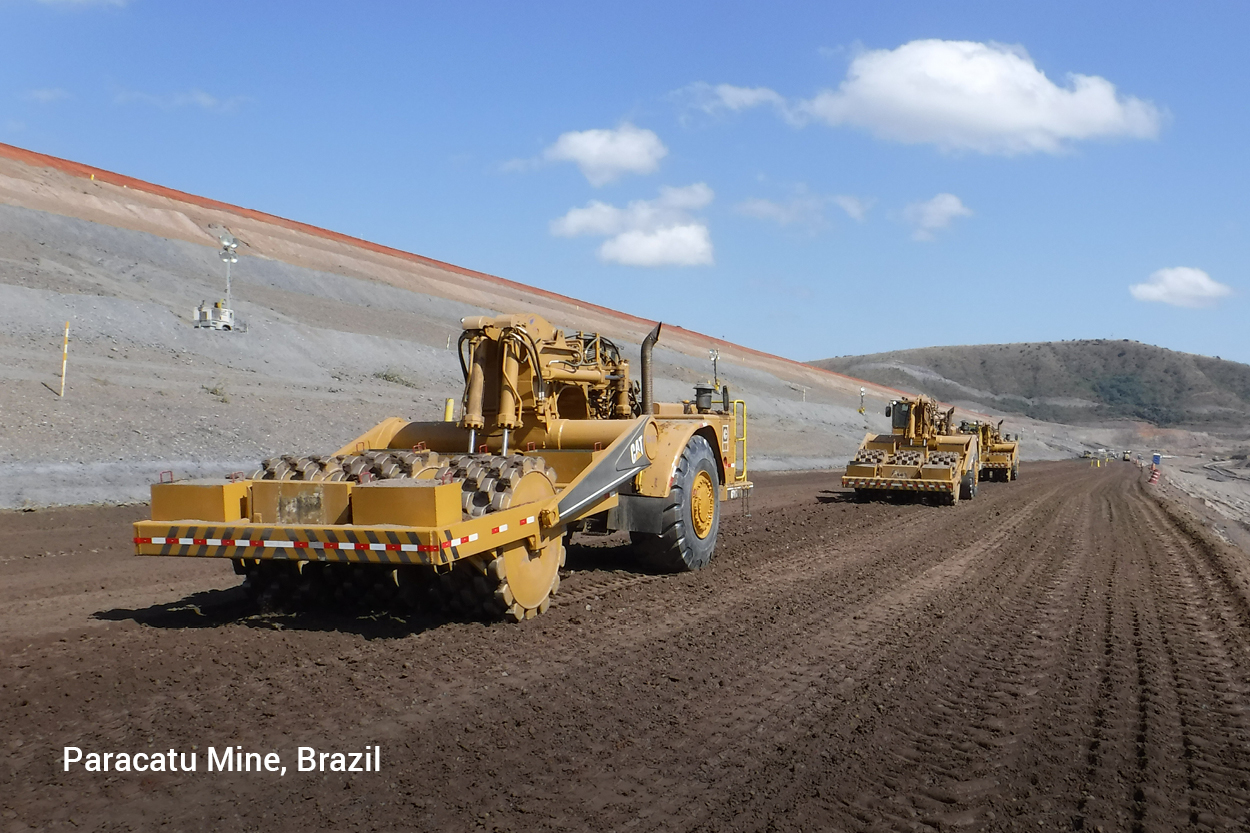 Knight Piésold USA continues to invest and grow through its international portfolio of projects and clients. During a strategic planning session in 2015, Knight Piésold USA identified Mexico as a target for expansion of the practice, with Dominguez identified as champion of the effort. Given the experiences of developing successful practices in Peru and Brazil, the close commercial and cultural ties between the US and Mexico, and the emphasis on raising the bar on tailings management within the international mining community, this initiative was believed to be an important opportunity for Knight Piésold's future success. In 2020, Knight Piésold USA partnered with Knight Piésold Chile to establish Knight Piésold Mexico in service to Peñoles, one of the major mining companies in Mexico, and other strategic clients. The Mexico City office was opened in July of 2021.
Knight Piésold USA's current president, Ridlen, sees a bright future for the company. "As the Knight Piésold group begins its second century of existence, Knight Piésold USA will continue to lead in technical excellence and true collaboration, providing opportunities for committed, hard-working, and talented individuals to make a real difference in our world. Our heritage is one of working closely with our sister operating companies around the globe, not only to share our knowledge, but also to learn from our experiences working with other cultures and schools of thought. We hope this tradition will continue for another 100 years and beyond."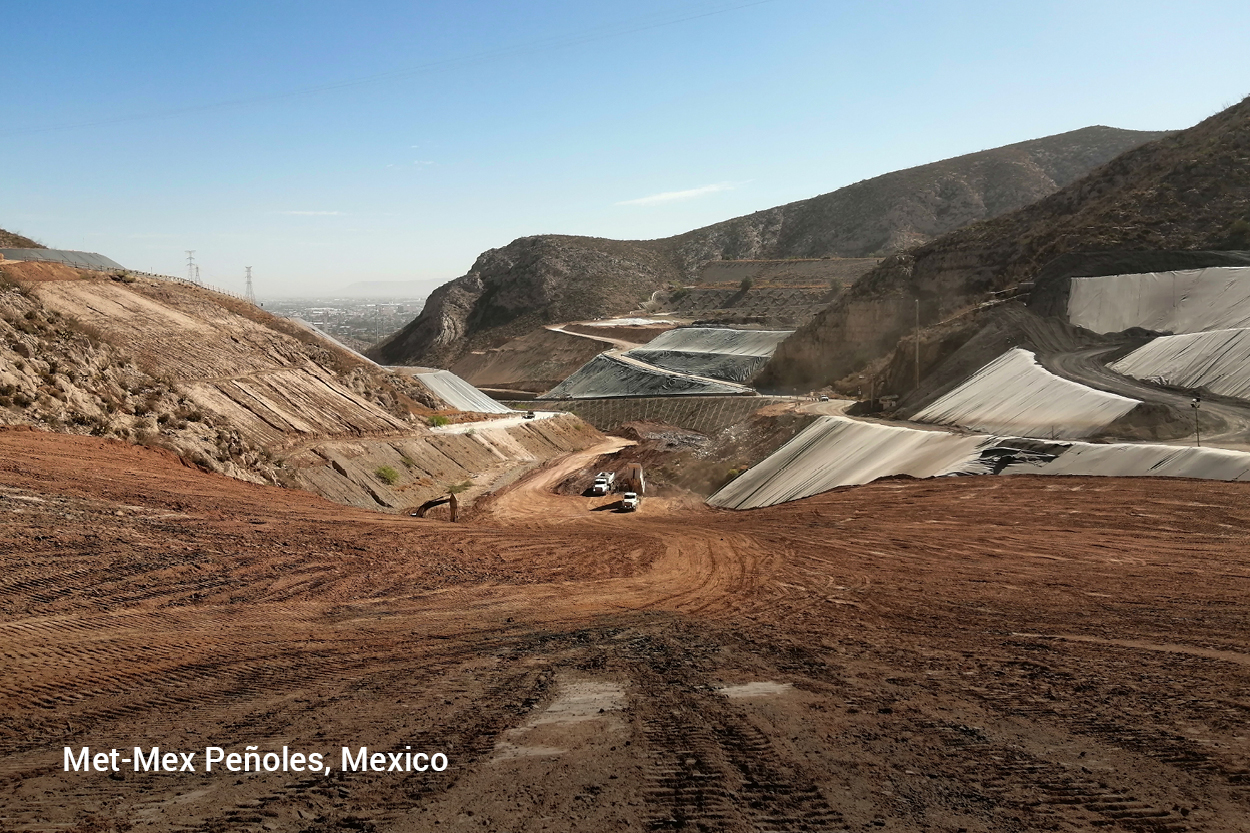 Offices in:
Affiliated Offices in:
Key Projects:
Fort Knox Gold Mine
Yanacocha Mine
Constancia Mine
Paracatu Mine
Cerro Corona Mine
Sierra Rutile Mine
Nkamouna Mine
Guinea Alumina Mine