The consulting practice that now prospers in Australia as Knight Piésold Pty Ltd. was established in Sydney by Bruce Knight in 1972 under the name of WLPU Consultants (Australia) Pty Ltd.
From its origins as F. E. Kanthack in South Africa in 1921, the consultancy grew through Southern Africa, changing its name to Watermeyer, Legge, Piésold and Uhlmann (WLPU) in 1964. In 1965, the Salisbury office moved to the UK, in due course establishing an office at Kanthack House in Ashford, Kent.
David Piésold, a partner at the time, was a well-respected member of the International Federation of Consulting Engineers (FIDIC) and a regular attendee of its conferences, which enabled him to meet and form friendships with his peers from numerous different countries around the world. Bruce Knight had worked for many years with F. E. Kanthack and Partners in both the Federation of Rhodesia and Nyasaland and in South Africa before leaving the company and moving to Canada in 1964. He continued to maintain contact with Piésold and moved back to the WLPU offices in South Africa and Northern Rhodesia (now Zambia) on two occasions before finally returning to Canada in 1971.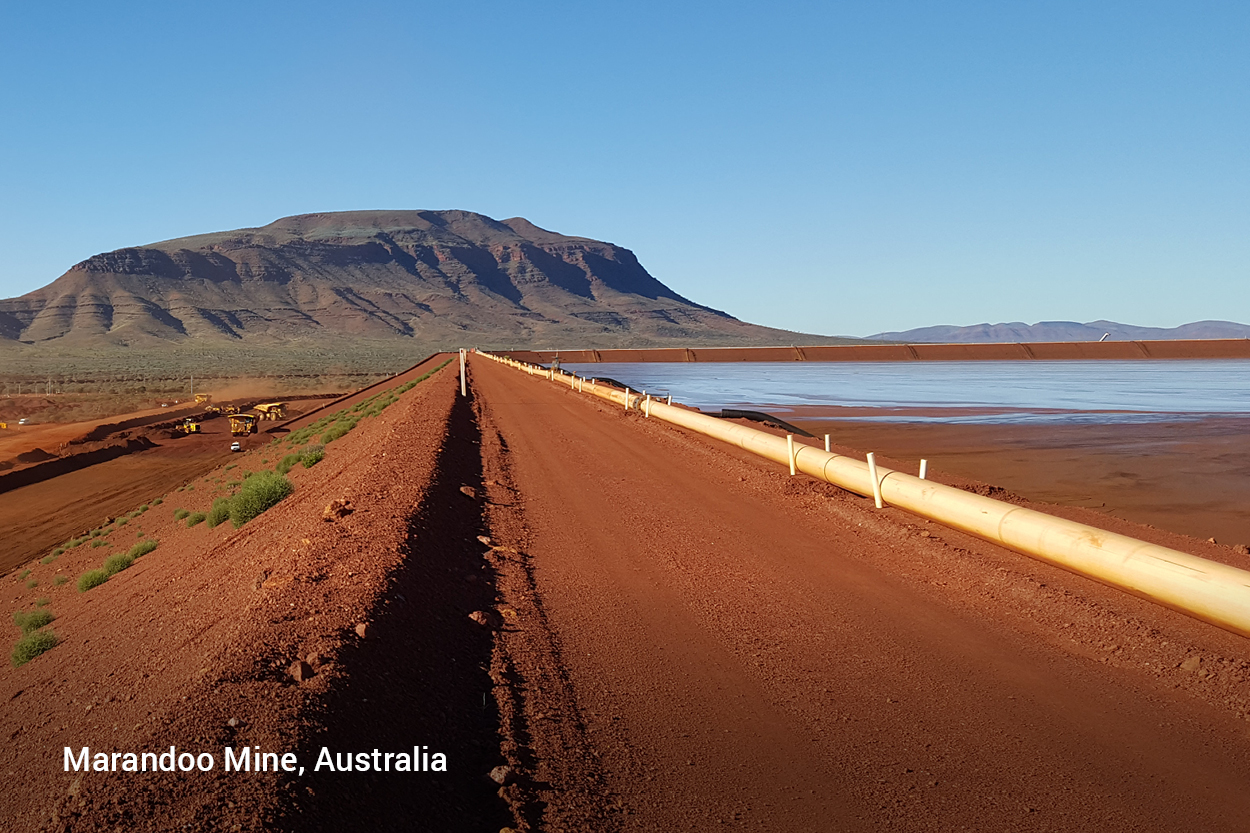 In 1972, Piésold asked Knight to start a WLPU associated practice in Sydney to specifically seek work in the mining area for tailings disposal and other associated works, as well as in the power generation sector for cooling tower work. The company was legally established using the name WLPU Consultants (Australia) Pty Ltd on October 20, 1972 and took an office located on the 25th level of Australia Square, which was at that time Sydney's tallest building.
By 1973, Knight had obtained several tailings assignments at Mt. Gunson, Mary Kathleen Uranium, and Gunpowder mines. Other small assignments continued to come in and Knight was kept busy travelling and meeting potential clients. While there were really no other companies providing expertise in tailings handling and disposal, selling the expertise was not easy. The majority of the mines were well away from any habitation and there was little incentive or pressure from statutory regulators for mines to address the environmental aspects of waste disposal. The Australian situation began to change in the late eighties and environmental awareness backed by regulation began to steadily improve through the nineties.
In mid-1974, Knight returned to Canada and Jeremy Burden was transferred from the Ashford office to Australia in September of that year to take over the practice. He remained the managing director until his retirement in 2000.
The office moved across Sydney Harbour to North Sydney in 1977. In the same year, an office was opened in West Perth but was later closed in 1986. At that time, the company was working for Hammersley Iron at their Tom Price mine on the design and construction supervision of a tailings impoundment to store the waste from the beneficiation plant that was under construction. Knight was involved in the development of construction techniques for the construction of the graded rockfill embankment for the tailings impoundment.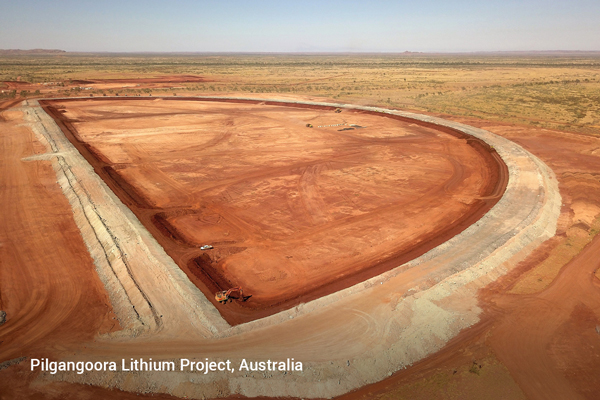 In 1979, the company was also awarded its first natural draught cooling tower assignment by the Queensland Electricity Generating Board for their new Tarong Power Station located near Kingaroy. It was proposed that the work would be carried out in conjunction with the South African practice, and several members of that practice, including Dr. Hans Uhlmann, spent some time in the Sydney office. Similar cooling tower work was subsequently awarded to the company for Callide B Power Station and Stanwell Power Station.
By 1981, the Mary Kathleen Uranium Mine was starting to plan for closure, which would involve the stabilization of the tailings storage facility. Valuable data on uranium tailings behavior was gained and later used by the company when it was awarded projects over the following five years at Olympic Dam and Ranger Uranium, both of which included establishing and running on site pilot scale deposition trials. The company's suite of tailings testing was developed around this time and has been used for all new projects since approximately 1986.
Throughout the 1980s and 1990s, the company was commissioned to provide services for tailings storage facilities at a number of significant mine sites, including the Ok Tedi mine in Papua New Guinea and the Emperor mine in Fiji. Within Australia, other projects included:
New South Wales - Hillgrove, Sheahan Grants, Cadia, Northparkes, Lake Cowal, Tritton
Queensland - Duchess, Selwyn, Red Dome, Northcote, Osborne, Mt. Radon
Western Australia - Harbour Lights, Granny Smith, Paddington, Kambalda, St. Ives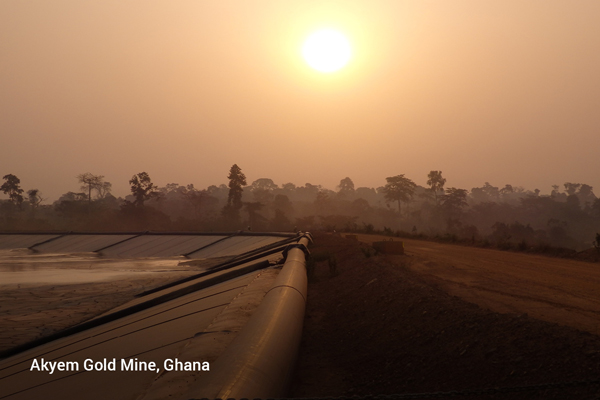 In 1989, Burden was asked to join a peer review panel, which had been established by the Waikato District Council in New Zealand, to oversee the construction, development, operation, and eventual decommissioning and rehabilitation of the Golden Cross mine northwest of Waihi. The mine was commissioned in 1991 and operations ceased in 1998. The mine site was successfully decommissioned and rehabilitated and is a popular area for hikers while the tailings storage is a wetland with a good bird life.
In 1991, the name of the company was officially changed from WLPU Consultants to Knight Piésold Pty Ltd. The name had been adopted by all the international practices and a global operating committee was established to coordinate and promote the company as a truly international organization. The name change coincided with the move of the office to Sydney's upper North Shore.
In 1991, the company undertook a strategic review of the mining industry globally and recognized the potential of Western Australia as a developing market for mining related services, where the company no longer had an established office. David Morgan, who had been working for Knight Piésold in the Ashford and Rivonia offices since 1981, was selected to reestablish an office in Perth. As part of the strategic review, it was recognized that the regulatory framework in Western Australia had not yet been established and so Morgan spent time in the Denver and Vancouver offices to learn about mine waste management regulations and engineering design principles in North America.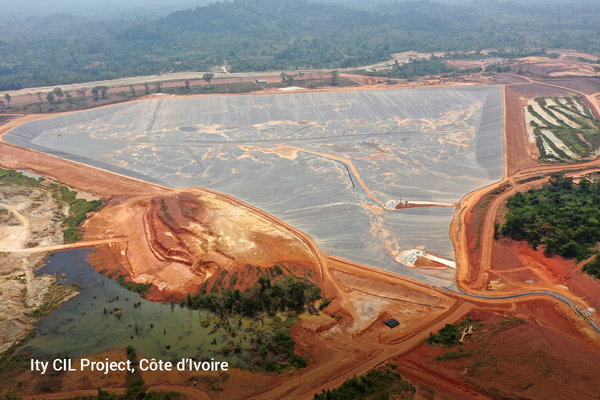 The Perth office was reestablished in November 1992, when Morgan was transferred from the Denver office to manage it. In 1995, Knight Piésold won a major new assignment for the Phase 2 development of the Mt. Todd gold mine in the Northern Territory.
Morgan took over as managing director when Burden retired in April 2000. With Burden's departure, the Sydney office was closed, and Perth became the center of the company's operations.
In 2000, Tim Rowles joined the company. He subsequently established geochemistry expertise in the Australian practice and would later establish the Brisbane office in 2008.
In the late 1990s and early 2000s, there was a strong push by Australian junior explorers into West Africa and Southeast Asia. Having a local Knight Piésold office in Ghana provided those clients with a strong engineering team in Perth and boots on the ground from the Accra office in West Africa. Major projects developed during that period included Tarkwa, Ahafo, and Akyem gold mines, which are all still operating today and providing training to a generation of Ghanaian engineers. The explorers continued to follow the Tarkwaian Greenstone Belt into Burkina Faso and Côte d'Ivoire, and Knight Piésold Australia continued to provide them with technical support to develop the new generation of West African gold mines. Major clients included Endeavour Mining and Nordgold, who have several operations in Burkina Faso and Côte d'Ivoire.
In Southeast Asia, Knight Piésold worked for Newmont Mining at the Minahasa Project in Indonesia and, subsequently, the world-class Batu Hijau copper mine. This was followed by projects in Malaysia, Thailand, and Laos.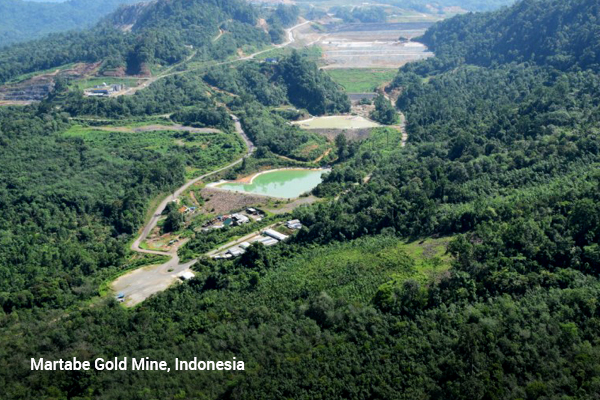 Meanwhile, back in Australia, Knight Piésold has continued to grow organically, focusing on the mining industry, providing technical services to the major mining companies and supporting the dynamic exploration sector. This has included providing design services in tailings management, roads, water supply, and airstrips throughout Australia, including several major iron ore mines in the Pilbara region, the Tropicana gold mine, and the world-class Boddington gold mine in the southwest of Western Australia. During that time, many long-term business relationships have developed with clients that grew into long-term friendships based on mutual respect and trust.
With the emergence of new technologies, the mining industry continues to evolve and Knight Piésold continues to be involved with these new technologies. New commodities like lithium, rare earths, and graphite are moving rapidly into development and production to provide green energy that is evolving around the world. Simultaneously, new technologies are being used by Knight Piésold to engineer the mines of the future, including satellite imagery for site investigations, remote monitoring of dams via the cloud, and advanced communications. It continues to be an exciting time for Knight Piésold, and with our talented engineers and scientists, we continue to provide solutions for our clients.
Morgan sees a bright future for Knight Piésold in Australia and the regions in which it works. Morgan said, "Knight Piésold has trained and developed five generations of engineers from graduates to leaders. I am a product of that approach, and it is a system that I believe works well. A big part of my current role is to train and develop the next generation to take over the reins."

Offices in:
Key Projects:
Agbaou Gold Mine
Boddington Gold Mine
Ban Houayxai Gold Mine
Carosue Dam Gold Mine
La Figue Gold Project
Mako Gold Mine
Martabe Gold Mine
Nammuldi Mine
Northparkes Copper Mine
Phu Bia Copper Mine